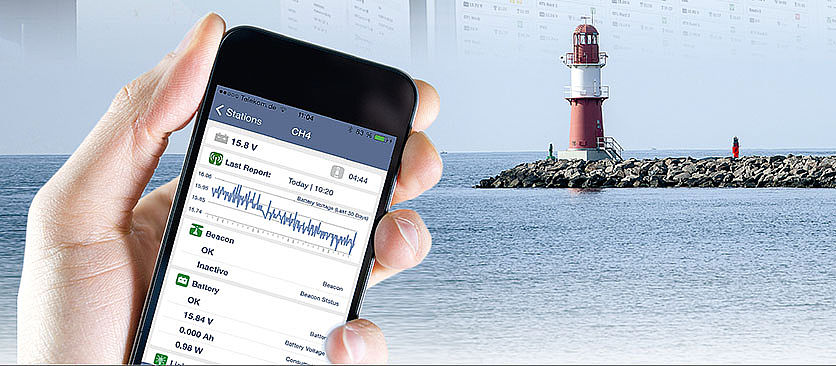 Intelligent app for iOS-devices
In order for you to be able to access your information anytime, anywhere, we have also developed the LightGuard Monitor-app for iOS-devices. The app and the use of it are free for LightGuard Monitor-users. Access to the monitored stations is carried out via a secure login.
Since the app supports all display- and operating-functions of the LightGuard Monitor-application on the smartphone, it is also suitable as the sole software solution for small ports and marinas with only a few controlled stations.
More information
If you already have a LightGuard enabled Sabik
lantern, you can download the LightGuard Monitor
app from the App Store.